Family Hiking in Portland & the Columbia Gorge
My family has always loved getting outdoors and enjoying nature. The Portland area and Columbia Gorge are beautiful and full of family hiking opportunities. For a young family with small children, there are many hikes that offer great experiences for everyone. There are some key points to consider when planning a family hike that will help make the experience a success:
Distance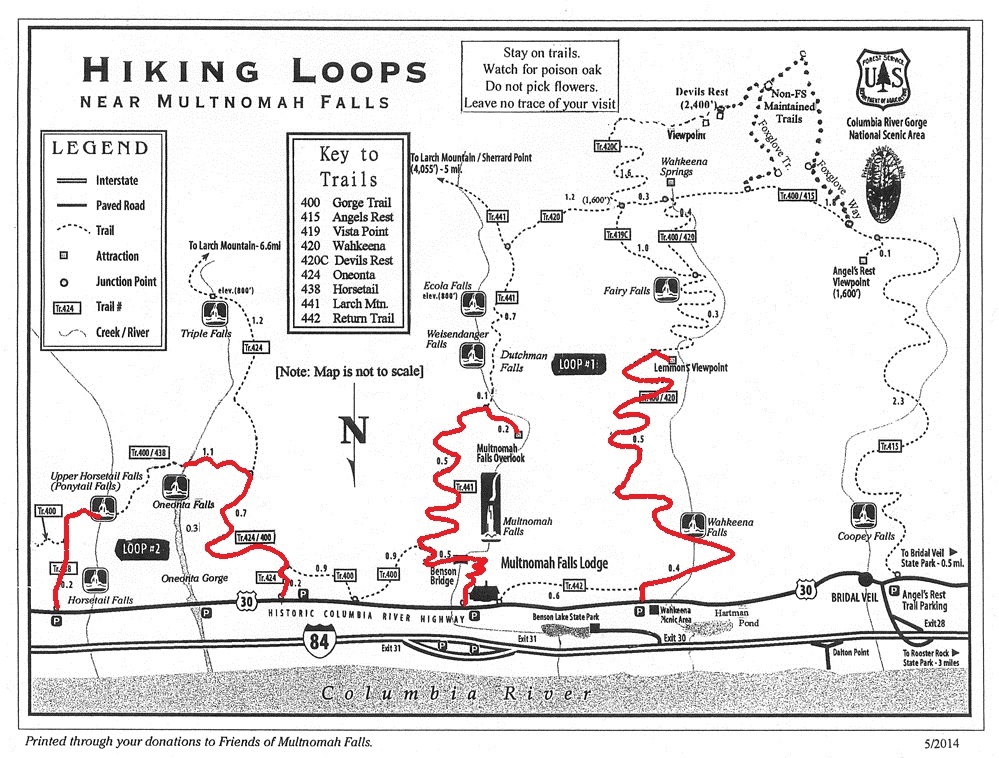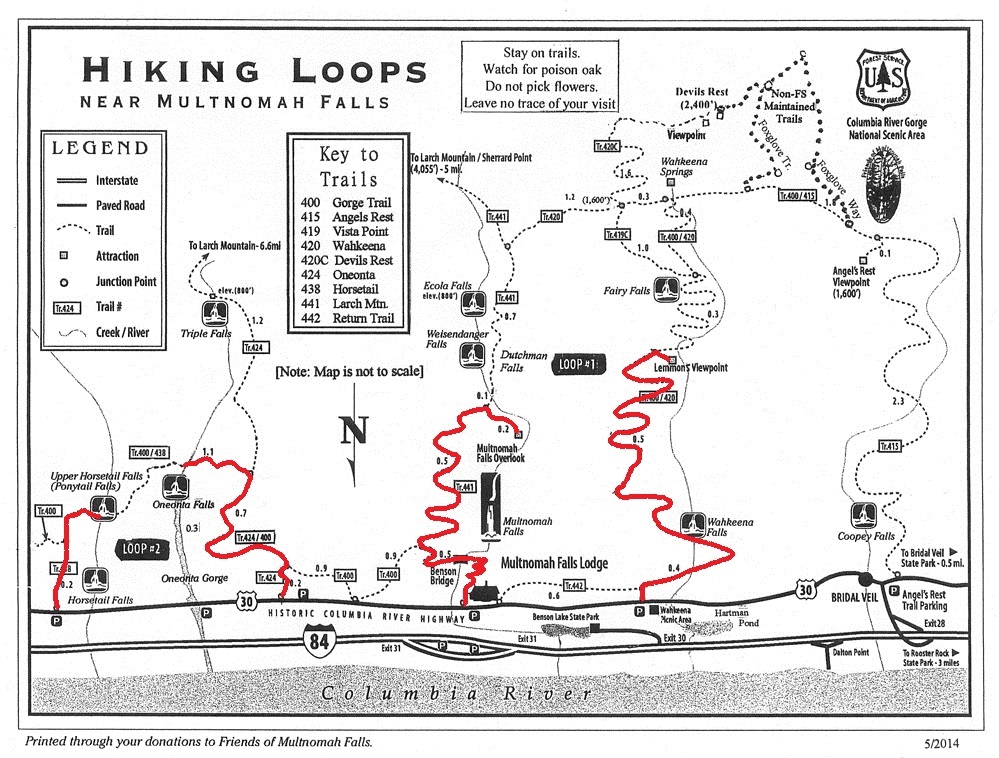 What is yours' and your child's ability? We have found that for our children who are 2 and 4, two miles round trip is enough. This distance is work for both child and parent, yet is still fun. My wife and I have both had to carry our children on hikes longer than 2 miles. Having games planned like drawing shapes or the alphabet letters along the trail with a stick can extend the child's interest and perk up emotions near the end of a long family hike. Don't forget that turning back before the end destination can make the trip more enjoyable on occasion.
Child Focus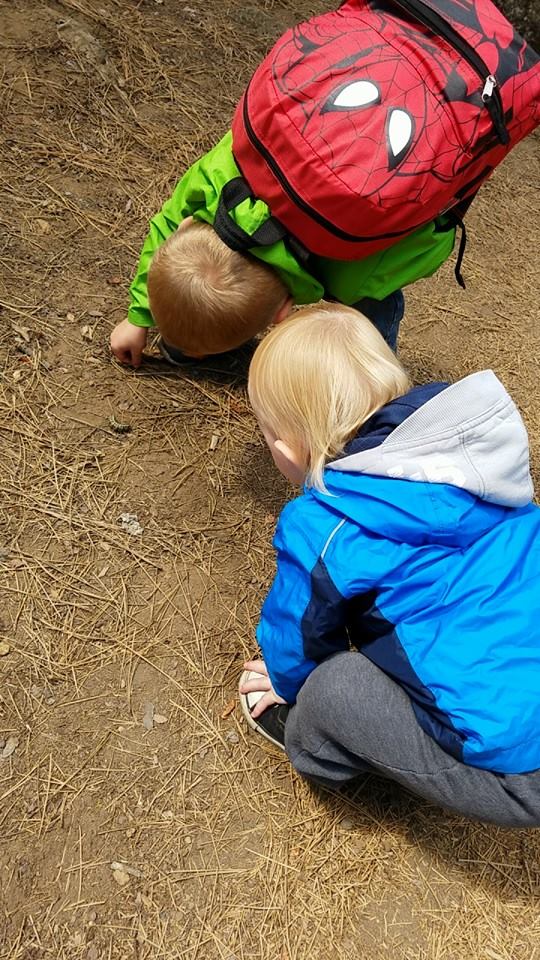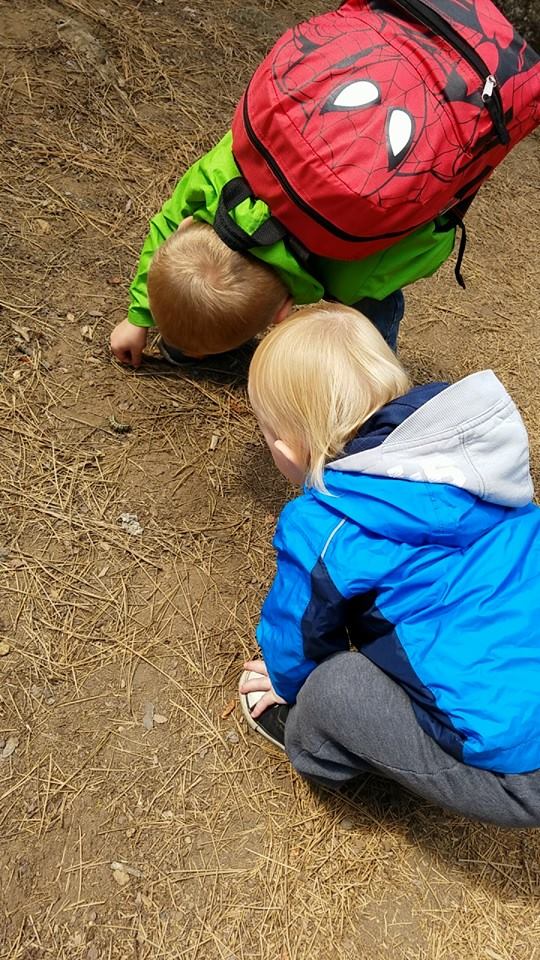 Taking a hike that is several miles long can surpass the attention span of any child. It is best to keep the distances a game. Pick a tree, rock, or distant corner as a goal. Hi 5's, snacks, or sitting down for 30 seconds or longer can be rewarding after each distance is hiked. Collecting rocks, sticks, or leaves can keep the excitement going forward too. Finding distractions like a plane in the sky, bugs, or birds will also help to pass time with good moods.
Energy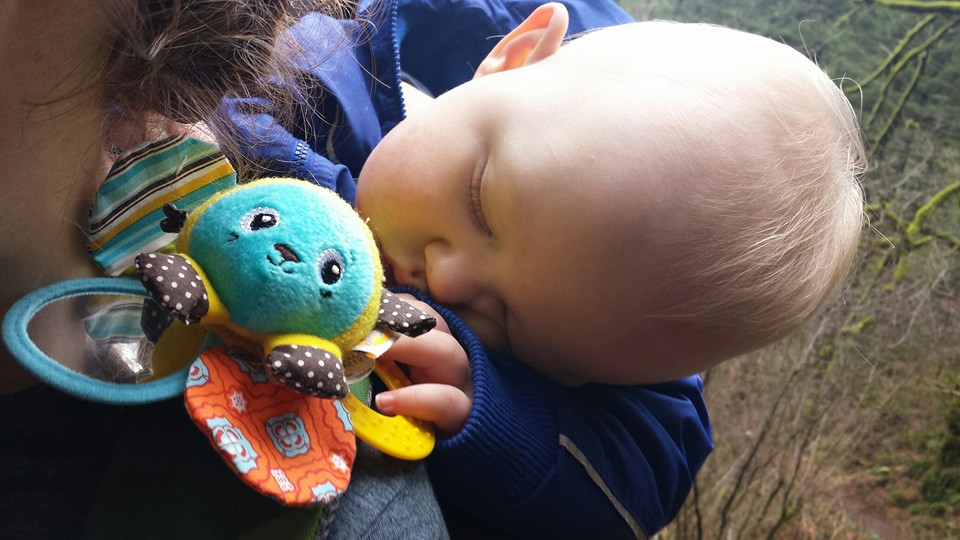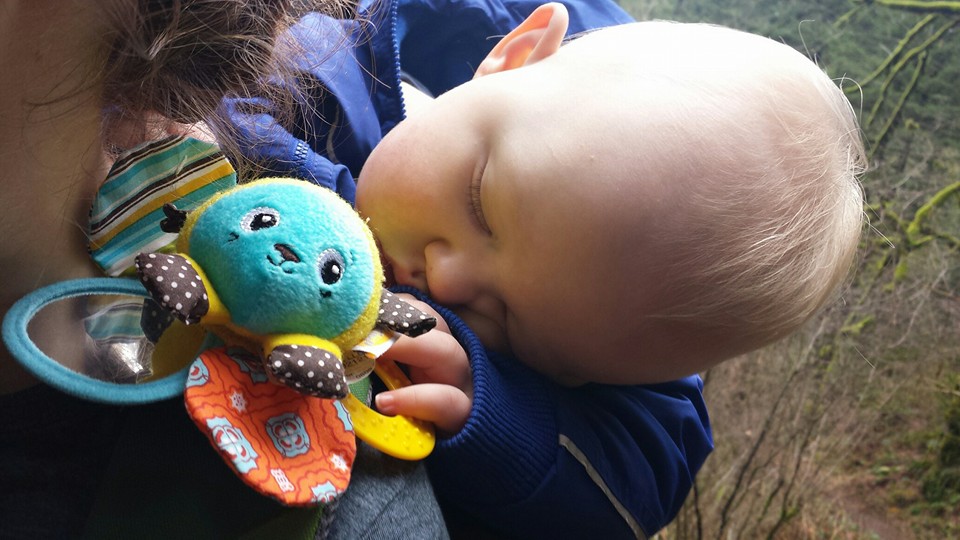 Family hikes are hard for little kids, they burn tons of calories from their tiny energy supplies. Also, their little legs take many more steps compared to one adult stride. Snacks, juice, and water are important to have on hand. A quick snack can switch off a trail side tantrum from exhaustion and rev up energy to continue with a smile. Bringing a toy that the child loves can also bring excitement during a slow point. Try to keep toys, snacks, and water weight light… let's be honest, children don't carry their own gear. Be prepared for fatigue to win on some outings. Some family hikes will end with a tired sleeping toddler to carry during the walk back to the car.
Proper Gear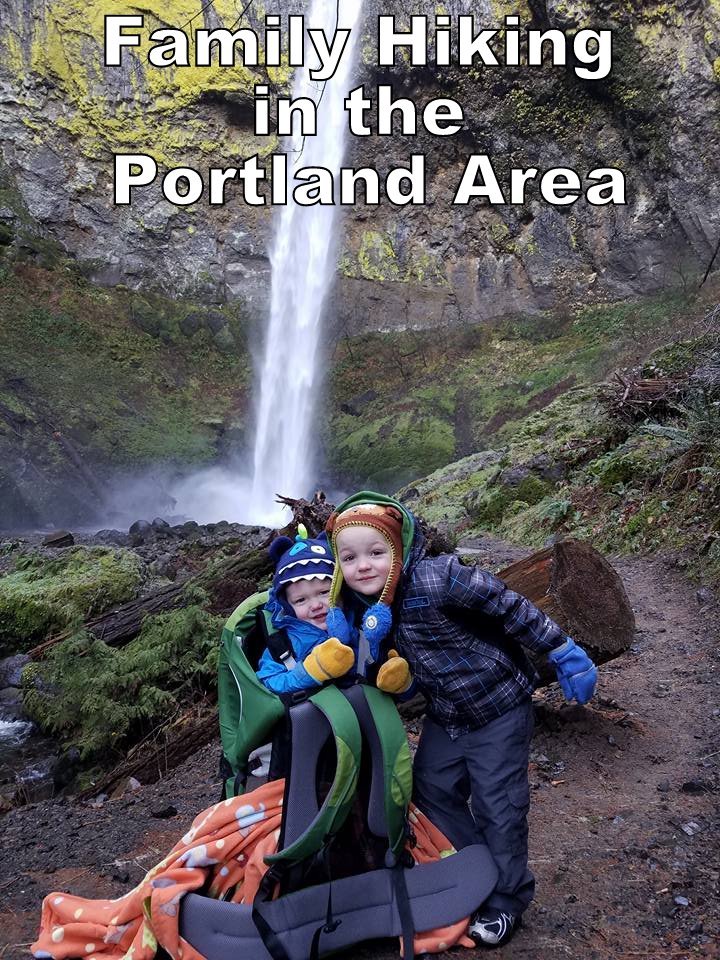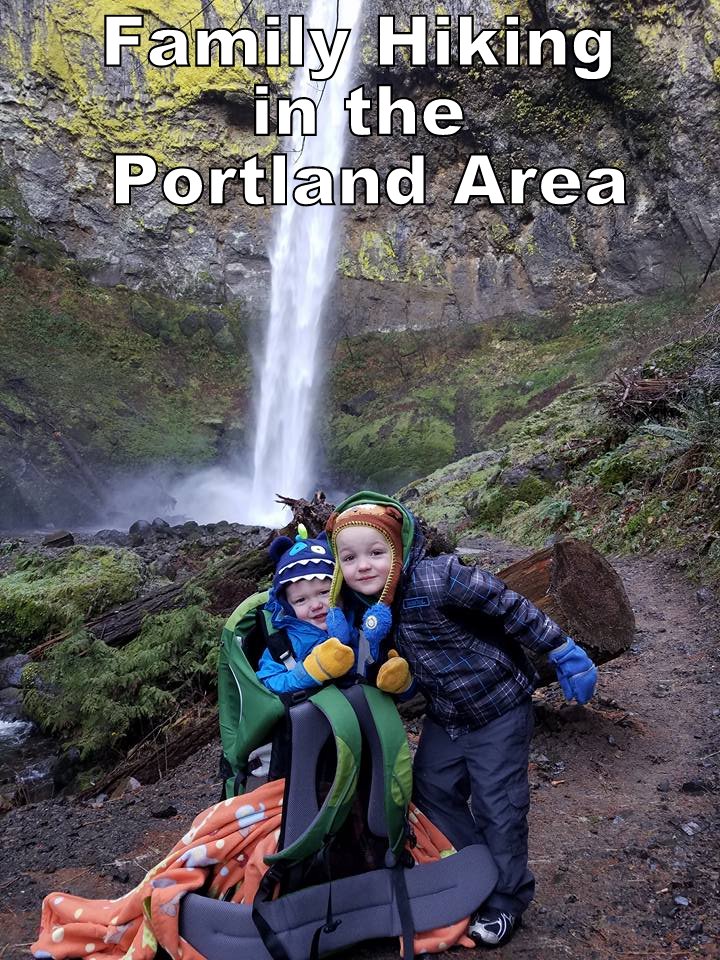 Portland and the nearby Columbia Gorge are stunning, but weather in the Northwest can change in an instant. Plus, it is also often cooler out in the woods than it is at our homes. Jackets, gloves, a hat, and even a light blanket can be a hike saver. Chilly babies are not happy hikers. Blankets and hats can keep children warm or keep the sun off, along with sun screen, on bright clear days. Bringing child carriers and hiking packs to carry gear is very helpful, especially with smaller children. The most important thing to pack is a good attitude and a sense of adventure.
The very best way to get started hiking with your family is by giving it a try. Oregonhikers.org is a great place that gives trail locations, distances, difficulty ratings, and even family friendly trail recommendations. Here are some Portland Hikes and Columbia Gorge Hikes. Our favorite hikes have included hiking to the top of Multnomah Falls, Forrest Park trails starting at the Pittock Mansion, and Elowah Falls. Several difficult hikes include Angel's rest, Punchbowl Falls, and Oneonta Gorge. Good luck and happy family hiking!
Injuries can happen on hikes too. Cascade Chiropractic in Portland Oregon can treat and manage conditions that happen while family hiking. We treat adults and children. If you would like to make an appointment please visit our online scheduling site here.  Or call our office at (503) 257-1324.  Dr. Cooper and Inten Tyrel are willing to provide consultations to see if our office or chiropractic in general would be a good fit for you.