Atlas Bingo Starting April 1st
Get ready!  April is game time!
Starting April 1st we will be handing out these Atlas bingo cards to everyone who comes in.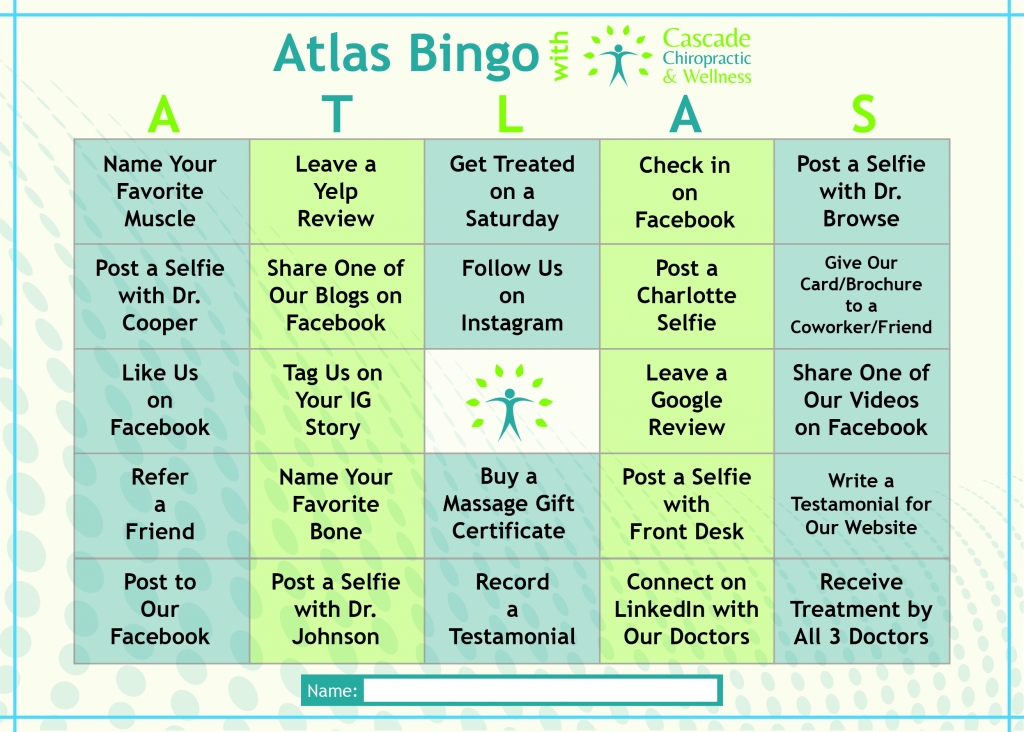 How To Play
Every square has an action to complete.  Complete the action, get a stamp!  Get 5 stamps in a row, and you'll get a raffle ticket added to the drawing.
Some squares are easy, some take more effort.  There is a chance you might have already completed a few squares!  BOOM!  Freebie stamp time!
Proof is required for some squares.  Specifically the ones requiring something online like a review, facebook post, or instagram post.
You can get 10 "bingo's" total for a total of 10 raffle tickets entered
"Black out bingo" – every square has a stamp – gets you an automatic 1 hour free massage ($75 value)
On May 1st, we will draw 3 tickets from the raffle.  First drawn tickets wins a $150 Visa gift card.  2nd drawn wins a $100 Visa gift card.  3rd drawn earns a $50 Visa gift card.