October marks one of our favorite in the chiropractic world…it's National Chiropractic Health Month! Woohoo! This year the American Chiropractic Association is stressing the importance of chiropractic care in a time where people greatly depend on opioids. They even came up with a hashtag to use this month to promote awareness, #Chiropractic1st, how fitting!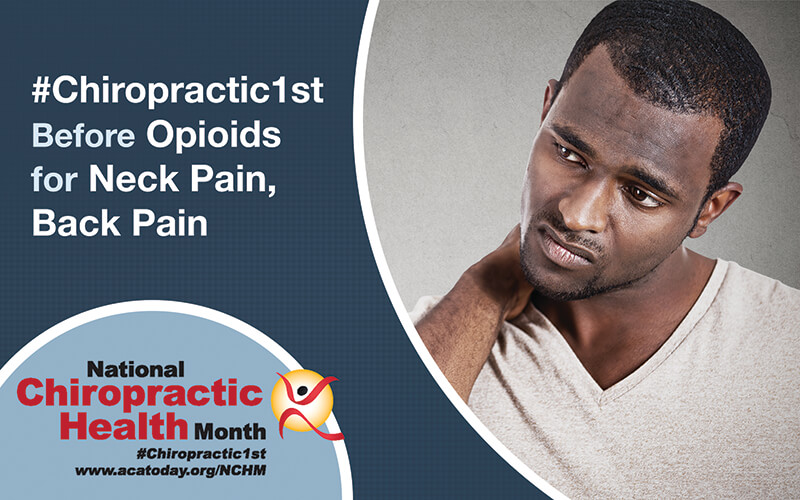 Opioid Epidemic
With an increase of those in the US who use and abuse prescription drugs in conjunction with deficient pain management skills, it equates to a sad yet true statistic, "as many as one in four patients who receive prescription opioids long term for non-cancer pain in primary care settings struggles with addiction. Every day, more than 1,000 people are treated in the ER for misusing prescription opioids. Further, deaths involving opioids have quadrupled since 1999; in 2014 alone, more than 14,000 people died from overdoses involving the drugs."
That is insane! If you have ever had a chiropractic adjustment, I think you would agree that treatment is much more beneficial and safe as opposed to any pill.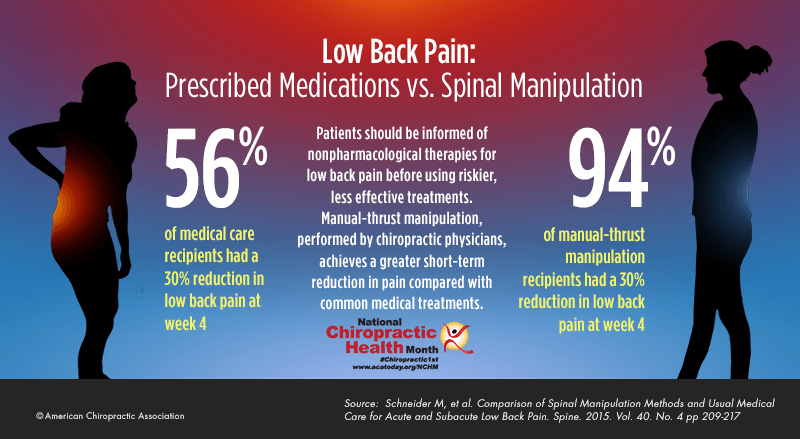 Prescription meds do such a great job masking pain that in many cases, people believe their musculoskeletal condition is not as serious as it is, or that it is completely healed. This misconception can, "lead to overexertion and a delay in the healing process…or even permanent injury." The main aim during this month is to urge the public to first try conservative pain management modalities before moving on to more hardcore and many times addictive medicines, when appropriate.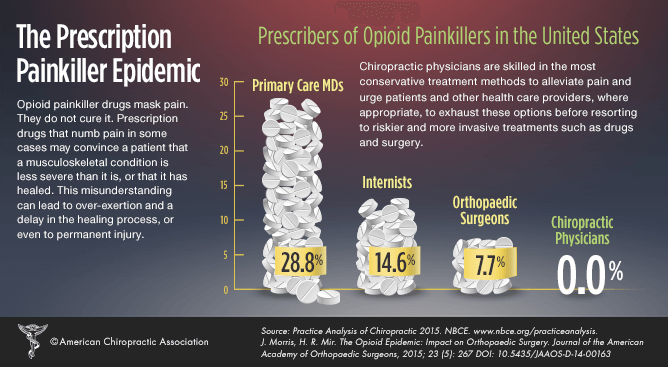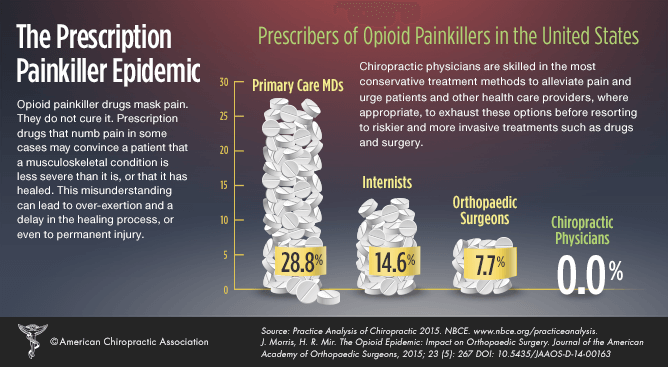 As you finish the rest of  your month please keep these things in mind. Chiropractic is a safe, drug-free choice to keeping a pain free body! #Chiropractic1st
Alexandra is the office manager for Cascade Chiropractic & Wellness in Portland, OR.  If you would like to make an appointment please visit our online scheduling site here.  Or call our office at (503) 257-1324.  Dr. Cooper is willing to provide consultations to see if our office or chiropractic in general would be a good fit for you.
References and Images: