Why Choose Cascade?
Dr. Chris Cooper is Portland's friendliest chiropractor. He's honest, ethical, and trustworthy, and he'll greet you with a smile each visit. We know you'll leave smiling in return.
At Cascade Chiropractic & Wellness, we provide advanced spinal correction utilizing "state of the art" chiropractic techniques that are safer, more comfortable, and more effective than ever before.
What We Do
We begin with a thorough examination, so we can customize our treatment plans, and build a specific plan of action to meet your needs, goals, & unique medical and physical condition, and use a variety of techniques and treatments to help you.
By incorporating treatment with stretching, exercise, and nutritional planning, we give you a truly comprehensive and holistic approach to healthy living.
From Our Blog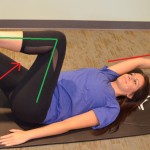 Dead bug is an excellent exercise for core stabilization.  It will strengthen key core components especially the abdominal muscles. These exercises should be performed in neutral pelvis and with abdominal bracing. The steps gradually become more …
Call now! (503) 257 -1324
-or-