It's officially October!  It's time to open those closets and bring out your old skeletons.  Just the decorations though.  Leave those metaphoric ones alone.
Skeleton Selfie October 2014 Promotion
We are doing a fun promotion at Cascade Chiropractic & Wellness for the whole month of October.  We have a new staff member.  His name is Stanley the Skeleton.  He is our official selfie specialist.  Every time you come into the office, Stanley will be practicing one of his signature poses.  Once a visit you can take a Skeleton Selfie with Stanley, post it to Facebook or Instagram, and we will give you $5 off your visit that day.  We will choose our favorite selfie from the week and re-post it to our Facebook or Instagram and give that special person a $10 gift card to Amazon.  But wait, theres more!  Each time you participate in the Skeleton Selfie promotion, you will get your name entered into a drawing for a free massage at the end of the month.
So here's the rules in simple format:
Take a photo with Stanley the Skeleton either with your phone or our office iPad.
Upload that photo to your Facebook or Instagram account. (Or we can upload it for you with your permission)
Tag Cascade Chiropractic & Wellness in the post. (You have to "like" our page or follow us on Instagram to be able to tag us).
Add the hashtag #skeletonselfie and see what other's have posted with Stanley.
You don't have to be a patient to be entered into the Free Massage drawing.  So if you stop in off the street for a quick selfie, I'm sure Stanley won't mind.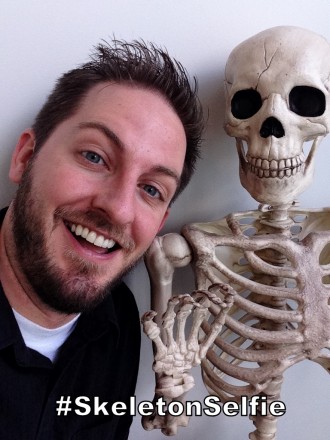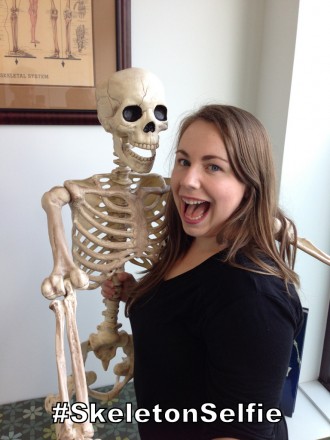 That's it!  Have fun and take care of your skeleton with chiropractic!