---
What to expect on your first visit
Dr. Cooper, Alex, and Charlotte (the corgi) will personally give you a warm greeting.
He will carefully listen to you and take a history of your concerns
He will perform a physical exam to find the cause of your problem.
He may require x-rays before beginning treatment.
He will review his findings and outline a treatment program.
If everything looks okay, he will provide treatment on the first visit.
The first visit to a chiropractor will last about 1 hour.
Phase 1: Pain Relief
Many people make their first visit to a chiropractor because they are in pain. During phase 1, the main goal is to reduce your symptoms and help get you out of pain. Sometimes this will more frequent visits until you are out of pain. This will help get you out of the "acute phase" of your injury.
Most people are under the assumption: No pain = health. Unfortunately, pain is a very poor indicator of health. Pain is usually the last symptom to arrive when we are unhealthy.
For example, consider a cavity in your tooth. Does it hurt when it first develops or only after it has become serious? How about heart disease? Regardless of whether we are talking about cancer, heart disease, diabetes, stress or problems with the spine, pain is usually the last thing to appear. When you begin chiropractic care, pain is also the first symptom to disappear, even though much of the underlying condition remains.
Phase 2: Corrective/Restorative Care
I'm sure all chiropractors would agree: Getting patients out of pain is the easy part. Usually 1-5 visits relieves the majority of pain. If your chiropractor stops treatment after the pain is mostly gone, the chances of the problem recurring are much greater. Even though your symptoms are gone, the problem still remains. Until we correct that problem, the chance of your symptoms coming back is very likely.
During phase 2, your visits will be spaced out longer and, depending on your particular circumstances, you may begin doing exercises and stretches either at the clinic or at home to help speed up your healing process.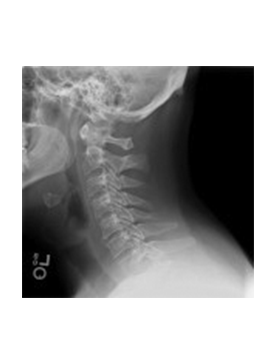 Phase 3: Wellness Care
Maintenance is Key to Healthy Living
Once your body has fully healed, routine chiropractic care can help ensure that your physical problems do not return. You can't expect to visit the gym for a month and have results for life. In a similar way, it is important to continue chiropractic care to ensure the health of your musculoskeletal system.
Many years ago, dentists convinced everyone that the best time to go to the dentist is before your teeth hurt, that routine dental care will help your teeth remain healthy for a long time. The same is true of chiropractic care for your spine. It is important to remember that your spine experiences normal wear and tear as you walk, drive, sit, lift, sleep, and bend. Routine chiropractic care can help you feel better, move with more freedom, and stay healthier throughout your lifetime.
When you make routine chiropractic care a part of your lifestyle, you avoid many of the aches and pains that so many people suffer through, your joints will last longer and you will be able to engage in more of the activities you love.

---
Insurance & Rates
We gladly accept most health insurance plans.
We are in network with the following insurances:
Kaiser
Regence/Blue Cross Blue Shield
Auto accident insurance (PIP)
Workers Comp insurance
We are out of network, but can submit claims for the following insurances:
Providence
Moda/ODS
Pacific Source
Cigna
Columbia United Providers (CUP)
Samaritan Health Plans
Health Republic Insurance
If your insurance plan isn't listed here, we can call and check benefits for you. Call us (503) 257-1324 and provide your name, birthday, and insurance information.
Insurance & Chiropractic
Many insurance plans contain chiropractic care benefits. We can contact your insurance company and verify your chiropractic benefits for you.
Car Accidents & Personal Injury Protection (PIP)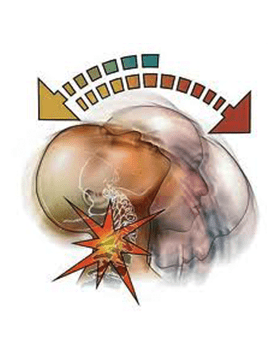 If you were in a car accident in Oregon, you are eligible to receive at least $15,000 toward your health care costs. This is called personal injury protection (PIP). Motor vehicle accident insurance benefits can be used for numerous natural health care services, including chiropractic and massage therapy. You can open a medical claim by following these steps:
Call your auto insurance company (a claims adjuster will be assigned to your case and will help you open your claim)
Provide our clinic with the following information: the name of your insurance company, the name and phone number of your claims adjuster, and your medical claim number (which you get from your adjuster)
Workers Compensation
You may be eligible for worker's compensation benefits if you are injured while you are at work. Worker's compensation laws in Oregon state that, if you have successfully opened a worker's compensation claim, you are entitled to 18 chiropractic visits or 60 days of care, provided your chiropractor is your "attending physician." You are only allowed one attending physician on your initial claim, and you must switch to an attending physician who is an MD or DO after your 18 visits or 60 days of care. Your new attending physician can refer you for further chiropractic care, if they deem it necessary. If you are currently seeking care from a non-chiropractic attending physician, you can change your attending physician to your chiropractor. Oregon worker's compensation laws allow you the freedom to change your attending physician up to two times after your initial selection.
Payment at the Time of Service
Cascade Chiropractic & Wellness accepts payment by credit card, cash, and check at the time of service if you do not have health insurance that includes chiropractic benefits.
For more information about our Time of Service rates call (503) 257.1324
---
Frequently Asked Questions
[slupy_blog ids="15″ masonry="on" masonry_columns="3″ effect="fadeIn" posts_per_page="9″ pagination="loadmore" meta_position="content-after"]